Office supplies and home offices are my two favorite hobbies after buying and reading books by the pound. I'm trying to curb my book and supplies buying addictions, but conversely, indulging my home office gawking since it's free.

The Internet is a great resource as are magazines. On the few occasions that I have sat down to design my own office, I've discovered that I'm never as creative as these people with the purchasing and/or the placement of furniture, furnishings, and extras. That is why I love perusing other people's creativity.

Expansive home offices by HGTV are HERE and Decoist's creative offices for small spaces are HERE. Which ones are your favorites of them all? (Please note: all images are copyrighted to either HGTV or Decoist.)

This is my top favorite. I find I like a lot of light in my home office: large windows and lamps plus light woods for furniture (not ceramic, metal, or any other non-wood materials), light-colored walls (not necessarily only beige or oatmeal, but light yellows, too) and high ceilings. What this does is that the rows of books on the walls of bookshelves provide the color in the room and pull attention to them.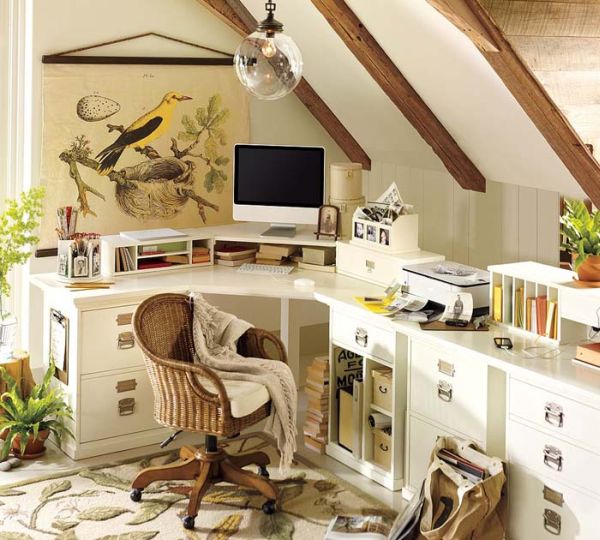 This gets my Most Creative vote: